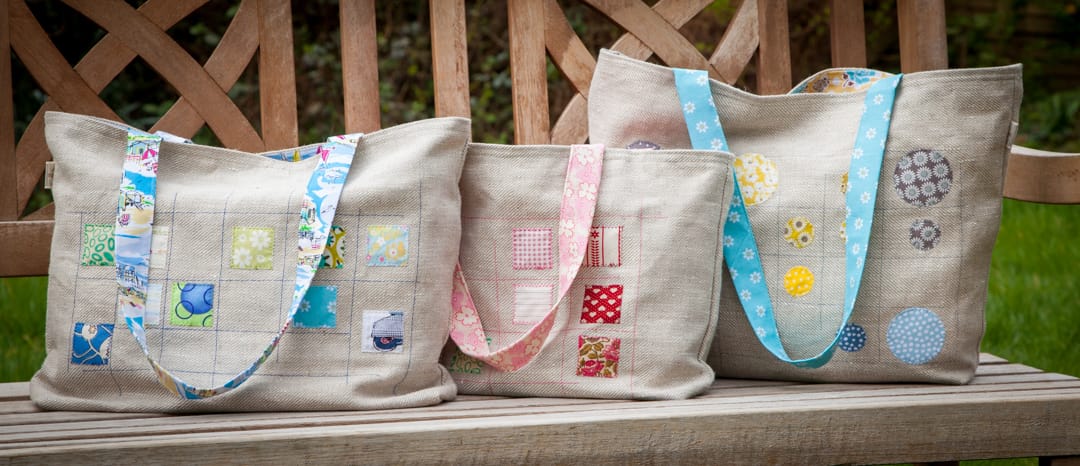 Welcome to Hilary's Patch!
A small corner of the internet full of beautiful fabric items all handmade by Hilary in her modest studio in Surrey.
From lap quilts to bags to baby blankets, everything she makes is with her own fabric combinations and often only as a one-off.  Her attention to detail thoroughly respects traditional craftmanship and is combined with designs that are modern and just like Hilary herself, completely young-at-heart!
So what does Hilary make?
She makes the prettiest totes to suit every mood, whether you want cool summer style or to be the belle of the beach, or… simply because as every girl knows – you can never have too many bags!
Who said lap quilts can only be in traditional designs – certainly not Hilary!
And what could be more cute than a beautifully soft baby blanket made especially for your new little bundle of joy!
Hilary also makes cushions – lots and lots of cushions in fact.  All individually handmade with unique fabric combinations and styling and recently some made with fabrics designed by her partner Richard at Richard's Gallery.  In fact, Hilary has made so many beautiful cushions that we have built a website just for them called The Cushion Boutique